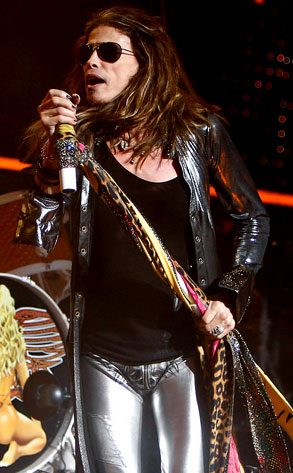 AP Photo/Robert E. Klein
Steven Tyler needs more than time to get healthy.
The Aerosmith frontman has checked into rehab for the second time in as many years, again to address chronic pain he suffers from all the wear and tear that rocking out has caused him over the years.
"With the help of my family and team of medical professionals, I am taking responsibility for the management of my pain and am eager to be back on the stage and in the recording studio with my bandmates Joe Perry, Joey Kramer, Tom Hamilton and Brad Whitford," Tyler said in a statement.
"I love Aerosmith; I love performing as the lead singer in Aerosmith," he adds. "I am grateful for all of the support and love I am receiving and am committed to getting things taken care of."
It's a good thing the band didn't really break up then.