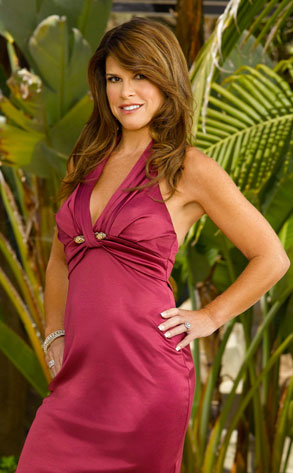 Bravo Photo: Mitchell Haaseth
In case she needs somewhere to stay, Riverside County is offering Lynne Curtin some temporary free lodging.
An arrest warrant has been issued for the Real Housewives of Orange County star and her husband, Frank, after the duo failed to show up for court yesterday to answer questions pertaining to a recent civil suit judgment, E! News confirmed Tuesday.
The couple were ordered to pay $1.2 million to a former business partner and have not yet come up with the cash.
Which, considering they were evicted from their O.C. rental home in August after falling $12,000 behind on their payments, does not come as a surprise.
—Reporting by Marcus Mulick