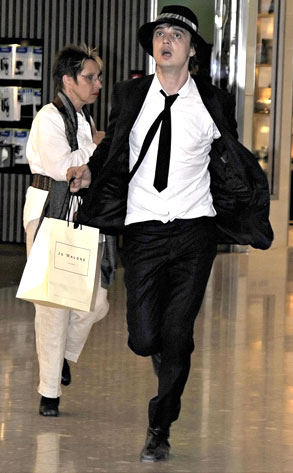 Flynet
At this point, it's barely news when Pete Doherty gets busted for drugs.
But now, the ever-troubled Brit rocker has even topped himself.
The Babyshambles frontman and former Kate Moss beau was charged with heroin possession Monday—after allegedly getting caught red-handed while attending his own court hearing in a drunk-driving case.
"The 30-year-old man from Wiltshire arrested in Gloucester yesterday has been charged with possession of heroin," a police spokesman told the BBC, confirming that said man was indeed Doherty.
Yeesh.