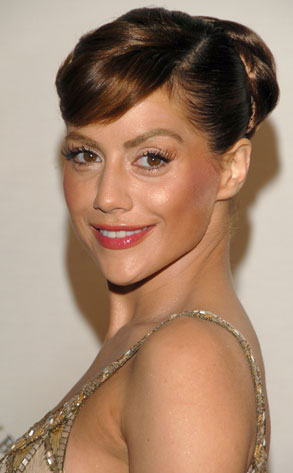 Mark Sullivan/Getty Images
Dear Ted:
Was the adorable Brittany Murphy ever a Blind Vice? With all of the stars who have passed away this year, will you be posting a Blind Vice "In Memoriam"?
—Tess
Dear Mystery Murph:
Yes, she was. It's sad to look back on which one she was, too ('tho nothing exactly good comes out of being a BV). Shockingly, despite all the celeb deaths, not many of them were Vicers.
Dear Ted:
It was very nice of you to find out that Kristen and Rob had a date night last week. However, I have to tell you, I don't care about their date night. I care that after the date night he was out with other girls at a bar and then at a hotel without Kristen after he dumped her off. So don't try and blow smoke up everyone's ass. He doesn't respect her. He makes her look like a fool. And I am sorry that this sounds so horrible, but I don't want Kristen to look stupid and I especially don't want her to get hurt. Why? I cannot for the life of me figure it out. Why does this young girl bring out the mama bear in me?
—Allison
Dear Team Stewart:
Kristen's a smart girl. And Rob's a good guy. They both know what they have going on, it's not really for us to decide what's right or not. As long as they're good with it, I'm happy. And from what I hear...they're good with it.
Dear Ted:
Love the Awful Truth and find myself checking in everyday! I just wondered if you think Miley Cyrus will end up as the next Lindsay Lohan, she sure has the potential.
—Lots of love from Norway