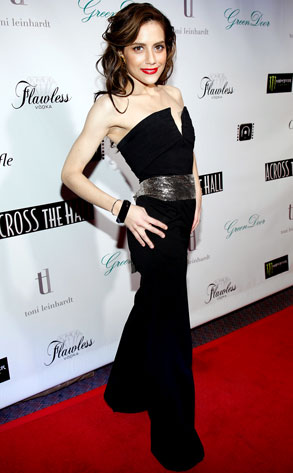 Brian To/ Getty Images
Wondering what's the official cause of Brittany Murphy's death? Well, we're just as clueless as you.
The Los Angeles County Coroner's Office has just completed its autopsy on the actress, but officials don't plan on disclosing what they found anytime soon.
Assistant Chief Coroner Ed Winter tells E! News that he will withhold the final report on Murphy's shocking death Sunday until he gets toxicology tests back, which is expected to take up to six weeks.
Murphy had been suffering flulike symptoms in recent days and authorities collected prescription medication from her home.
Meanwhile, her family says there are no immediate plans for a funeral or memorial service.
—Additional reporting by Marcus Mulick