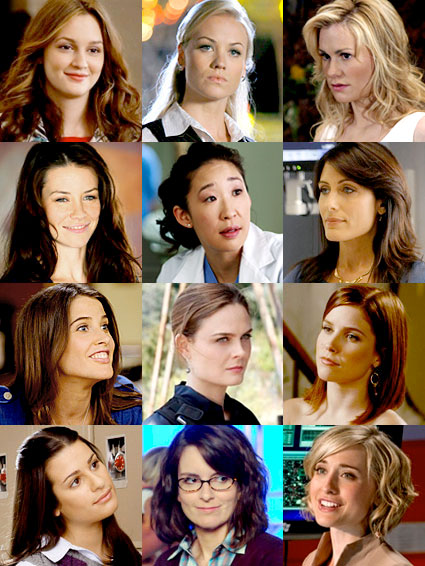 Giovanni Rufino/The CW; Jordin Althaus/NBC; Prashant Gupta/HBO; ABC/Mario Perez; ABC/ Ron Tom; Mike Yarish/FOX; Ron P. Jaffe/Fox; Greg Gayne/FOX; Fred Norris/The CW; Carin Baer/FOX; Ali Goldstein/NBC; Jack Rowand/The CW
And so it begins...
The female counterpart to the Alpha Male Madness tournament officially begins today with 64 lovely and talented contenders, who have been placed into four divisions and seeded based on your votes. The 32 winners of this round will go on to the next, and so on, until one triumphant lady is named queen of all she surveys sometime early in the new year. You can download a printable copy of the actual brackets right here, if you want to keep track of all the chick fights happening in this round and beyond.
Get those clicking fingers ready, because it's time to vote...