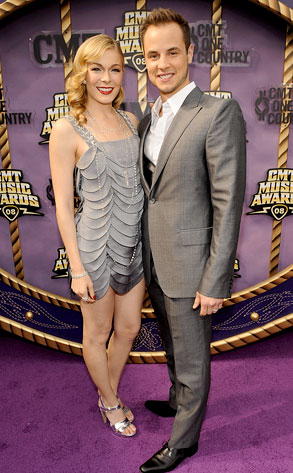 Rick Diamond/Getty Images
After all this holding back, LeAnn Rimes will finally be free to do whatever she wants!
The country songbird's estranged husband, Dean Sheremet, has finally found the right lawyer, apparently, because he filed for divorce yesterday in Los Angeles Superior Court, citing Eddie Cibrian irreconcilable differences as the reason.
Despite some last-ditch PDAs, Rimes and Sheremet admitted in September that they had separated and had "agreed to move forward with dissolving" their marriage, but they have remained legally married.
Since then, Rimes has been slowly edging into the public eye with new beau Eddie Cibrian, who himself is in the middle of an increasingly nasty divorce from the mother of his two kids and slasher of his tires, Brandi Glanville.
Rimes and Sheremet, one of her former backup dancers, tied the knot in 2002.