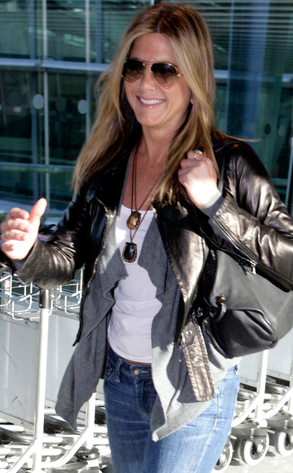 INFphoto.com
So what is the "in" gift for the Hollywood holiday season this year?
—Libye, via Facebook
Well, there are the gifts that stars tell us they're buying—mostly precious charitable donations, green eco-Earthy crafty things, that sort of whatnot.
"Stars like Jennifer Aniston and Kristin Davis are promoting the 'Give Thanks' rhinestone T-shirts from St. Jude's, and Jennifer Love Hewitt always makes a donation to a favorite charity in the name of her friends," personal shopper and gifting guru Lash Fary of Distinctive Assets tells me. "And I know many, many stars like Pink, Adrian Grenier, Leo DiCaprio and Cameron Diaz are always looking for 'green' gifts."
And then there are the real gifts—the ones stars don't want you to know about...