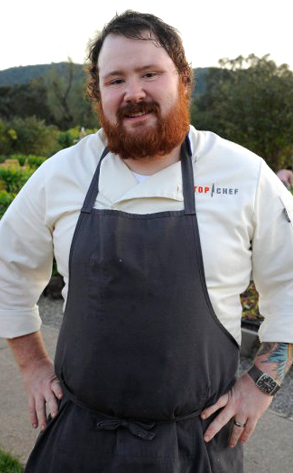 Virginia Sherwood/Bravo
If you don't think Top Chef can change lives, you should stop into fan favorite Kevin Gillespie's Atlanta restaurant, Woodfire Grill.
"I had a woman last night who broke being kosher for the first time in her life to eat at my restaurant," Kevin tells me. "It's amazing the outpouring of support that I'm getting. I think it's because I make food that can be sophisticated, but it's also food that you want to eat."
That's not all I have for you from Kevin. Read on to find out about shaving his beard, Michael Voltaggio's insults and why he went public about his divorce...