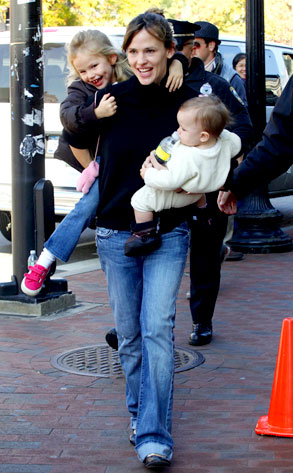 Fame Pictures
For Jennifer Garner's sake, let's hope this isn't a case of Catch and Release.
The obsessed fan busted this week after allegedly trying to track down the 37-year-old actress and her world-saving hubby Ben Affleck at their daughter's nursery school is facing some serious charges.
Steven Richard Burky, 37, has been rung up on a felony stalking count and two misdemeanor counts of violating a year-old restraining against him by the all-star family, according to Los Angeles County District Attorney spokeswoman Jane Robison.
According to the criminal complaint, Burky did "willfully, maliciously, and repeatedly follow, and did willfully and maliciously harass JENNIFER A.," as court papers refer to the actress.