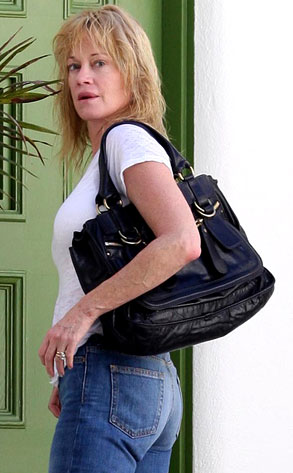 Flynet
Melanie Griffith is on the mend.
The erstwhile Working Girl is now skin cancer-free after surgery this month to remove precancerous cells from her face.
As a result of the operation, Griffith was left with quite the shiner—a small price to pay for a clean bill of health, but a detail which didn't escape the prying eyes of the paparazzi earlier this week.
If nothing else, the 52-year-old can chalk the scary experience up to some Method research: She's set to appear in an episode of Nip/Tuck next year.