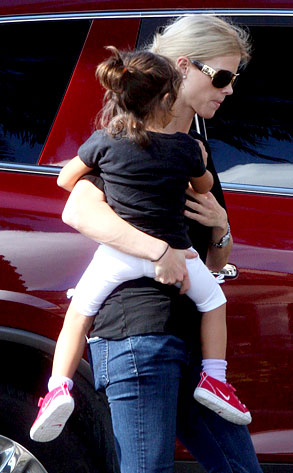 INFphoto.com
Pumping gas and picking up takeout without her wedding ring isn't the only thing Elin Nordegren's been up to over the past few days.
She's reportedly been making plans to leave Tiger Woods' lair, bringing the couple's two children, Sam, 2, and Charlie, 10 months, with her.
Moving vans and crews arrived at the Florida home yesterday, as photographed by local news channel WFTV.
"She's making plans to move out and take the kids with her," a source for the New York Post says. "She's planning to go somewhere warm and Tiger-free for Christmas."
The 29-year-old Swedish hottie directed as workmen carrying ropes and ladders entered the home and carefully-wrapped artwork was brought out.