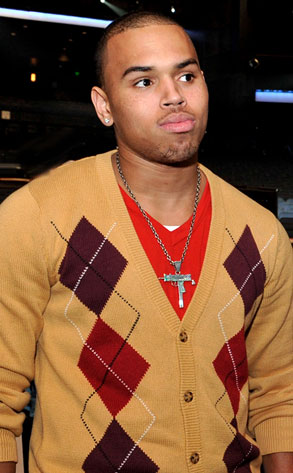 Kevin Winter/Getty Images
Just think how many fewer albums Chris Brown would have sold had Walmart actually not (like the Mechanical Dummy himself erroneously believed) stocked his album.
And just think how many more albums Chris Brown would have sold had he not beaten up his girlfriend earlier this year.
The R&B star's latest release, Graffiti, debuted at No. 7 on the Billboard charts this week, selling just 102,000 copies (by comparison, the week's No. 1, Susan Boyle's unstoppable I Dreamed a Dream, sold nearly six times as much, 582,000).
Team Rihanna will be pleased to know that her release last month, Rated R, easily bested her ex's. That album came into the charts at No. 3 with sales of 181,000 in its first week out.
Still, while Brown's debut may look paltry in comparison to other artists, as far as Brown debuts go, it wasn't all that bad.