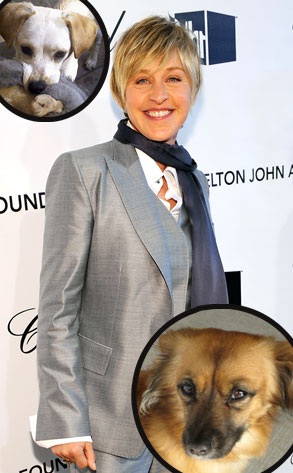 Dimitrios Kambouris/Getty Images
Love animals? We sure do at the AT!
Just like Ellen DeGeneres, Alicia Silverstone and our very own E! doll, Khloé Kardashian Odom, just to name a few celebs who donate their money and time in helping out animal shelters across the nation.
You should, too. Please don't be a Paris and go to puppy stores and breeders, which, as a direct result, are causing legions of doggies and cats to be euthanized. Thank God Margo and Charlie Casablanca, above, got saved from those horror holds!
It's totally the way, folks: