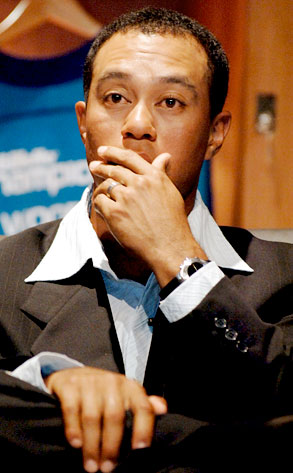 REUTERS/Ashraf Mohammed
"Although Tiger's inner circle is very, very small, ultimately a lot of people 'touch' things like a post-nup. Tiger's wife will have an attorney review it, not necessarily because she'd suggest it, but any attorney representing Tiger would ethically need to insist upon it. That attorney has at least one assistant, maybe some paralegals..."
—One of our Tiger insiders on why it's so easy for the media, or whoever, to get their hands on Tiger and Elin's doings right now.
Our source also insists that all legal machinations currently being handled between Tiger and Elin will eventually come out, too.
Are you all happy, or sad? Or both?
Added the Woods legal know-it-all: "More eyes see these 'closely guarded' documents than you could ever imagine."