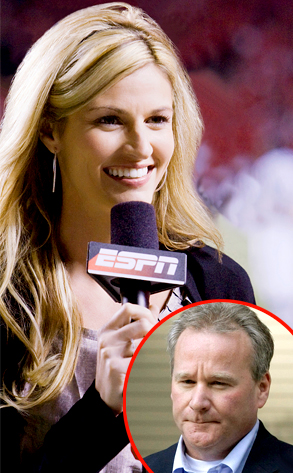 ESPN; AP Photo/Charles Rex Arbogast
Erin Andrews is ready to send her peeper to the pokey.
The ESPN reporter turned up in federal court in Los Angeles this afternoon to watch as her No. 1 fan, Michael David Barrett, pleaded guilty to interstate stalking as part of a plea deal.
"I feel personally threatened as long as he remains free," Andrews addressed the court, while never looking at Barrett. "He stalked me in a calculated way. I've been humiliated. I've been embarrassed and my career has been ripped apart."
"I walk into stadiums and fans make crude comments to me," she added. "I have nightmares about this sexual predator."