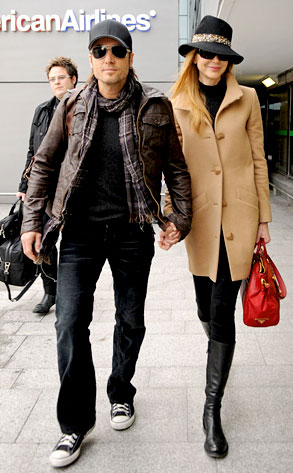 TORRES/bauergriffin.com
• British journalist Andrew Marr actually tried to ask Nicole Kidman about the "bullying cult" that is Scientology. Obvs Nicole was not responding to that (always fun to try, though!), but she did handle the situation pretty well considering how everyone's making it some kind of big deal.
• Jennifer Lopez is dealing with some pretty serious problems. Opening up to Allure, she discusses her desire to look fit and healthy but also lacking the motivation to work out because of babies. We really hope everything works out OK for her.
• Sarah Jessica Parker admires Miley Cyrus' punctuality and height if that sways your opinion of the tattooed 17-year-old pop star at all.
• Another day, another vaguely famous person going naked for PETA. Who is it this time?
• Finally! It's about time some handwriting experts get in here and examine Tiger Woods' signature and inform us he was in "search for sexual gratification" and "looked to sex as a form of release." Who would have thought?!