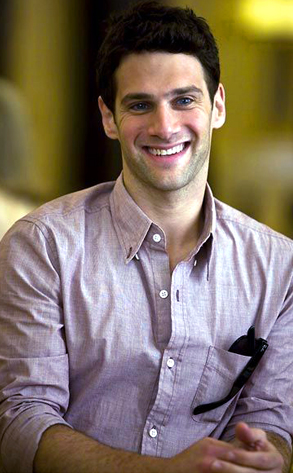 Warner Bros. Entertainment
The Hangover (easily one of our fave movies of summer) comes out on DVD today, which is convenient timing because earlier this morning Todd Phillips' movie received a Golden Globe nom for Best Comedy.
'Tho the baddie boys themselves weren't recognized by The Hollywood Foreign Press, something tells us they aren't too bummed, since the hit movie kind of came out of nowhere.
We chatted with the funny and adorable Justin Bartha (aka the lost groom) who filled us in on just how drunk the mischievous guys would come to set, his hot-ass BFF Bradley Cooper, and where The Hangover goes from here...