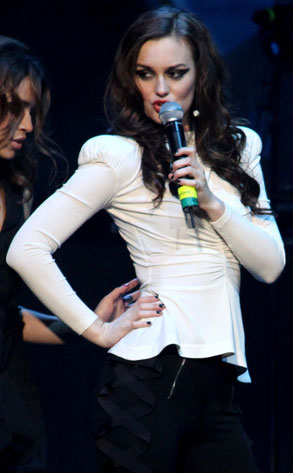 John Parra/Getty Images
Leighton Meester performing and hosting the Y-100 Jingle Ball in Miami over the weekend.
We're told by concertgoers the Gossip Girl star had no faults in the looks department, but performance wise had trouble getting the crowd going.
"Leighton was rocking some tight dark denim and a cute white blazer-type top, and some heavy-but-sexy, dark eye makeup (Taylor Momsen should take note). But she definitely wasn't rocking the crowd."
So was her hosting better than her singing?