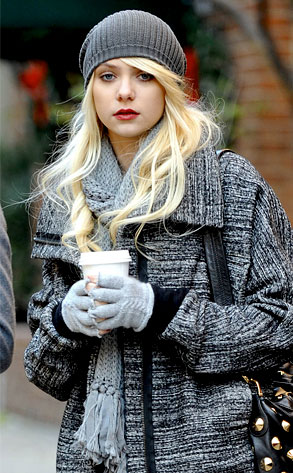 STEVE SANDS/bauergriffin
• Gossip Girl: Imagine us tapping our fingers together evilly and saying "egggsellent..." in the voice of Monty Burns from The Simpsons, because that's our reaction to reports that vixen Kaitlin Cooper Agnes Andrews (Willa Holland) has rejoined Gossip Girl, where she will no doubt contribute greatly to the coming deliquency of Jenny Humphrey (Taylor Momsen).
• True Blood: Yay to the hundredth power. This news comes from the department of awesomeness: Alfre Woodard (awesome) is set to guest star as the mother of Nelsan Ellis' Lafayette Reynolds (awesome) on True Blood (awesome).
• Community: Jack Black and a mystery comedian to be named later will both guest on Community later this season. So long as Jessica Alba and Cloris Leachman aren't involved à la Black's weirdo gig on The Office...
Plus, find out when Gilmore Girls mama Lauren Graham is going to be back on your TV...