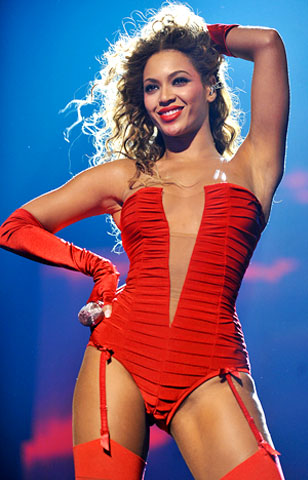 Kevin Mazur/Getty Images
"She was great. So nice actually, to everyone from the littlest crew members on up. Not like a, say, Jennifer Lopez. Her only negative in my book is that she doesn't really drink."
—One of Beyoncé's colleagues on her I Am tour, when we asked if B really was a big diva like her alter ego, Sasha Fierce.
Clearly our music insider likes to celebrate the end of a show a little differently than Beyoncé does, but now that she's all wifed up and more career-driven than ever, can't say we're shocked by B's lack of boozing.
We're also not that stunned Knowles isn't some high-maintenance performer. Unlike Tyra, Beyoncé always finds time to hang with her fans, plus the way she was nice to Taylor Swift after losing to the country singer at the VMA's showed us what class both of those ladies have.