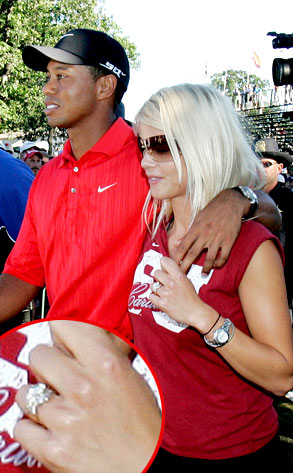 AP Photo/Tony Dejak
If Tiger Woods and Elin Nordegren's Barbados wedding cost $1.5 million, we can only imagine what the golf champion paid for the now MIA wedding ring.
And it's probably safe to assume that Elin isn't about to reveal what she's done with the sparkler. However, Elle magazine's famed (and hilarious) advice columnist E. Jean Carroll has an idea.
"I'm guessing she's so pissed off, she's destroyed it," Carroll tells us. "She's probably thrown in it into a fire or taken a hammer to it."
But get this, Carroll doesn't think Elin will divorce Woods…