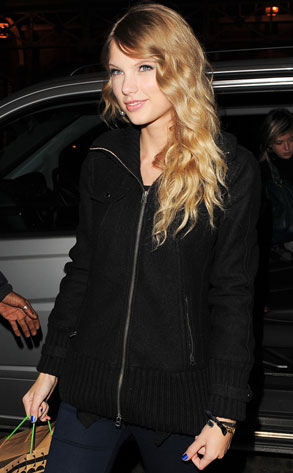 Focus Pictures, PacificCoastNews.com
Aww, little Taylor Swift is growing up so fast!
The teen singing sensation turned 20 yesterday, meaning she can offically kiss the teenage title good-bye.
She celebrated with a big Christmas-themed birthday bash on Sunday, but not at some fancy club or bar. The party was at her Tennessee home!
The birthday girl spent the night before baking and cooking up a storm for her guests. "She and her mom did almost all of the food for the party," a source tells E! News.
"There were more than 50 people," says the insider. "It was fun!"
And not only does Tay-Tay get points for being so down-to-earth and such a darn cute cook, but she gave someone else a gift on her big day...