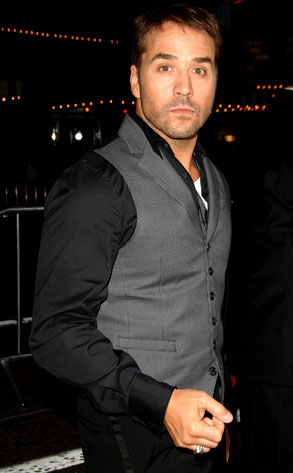 Scott Kirkland/INFphoto.com
From questionable sushi stories to the company he keeps, you might say Jeremy Piven has developed a bit of a rep for himself. So the following should come as no surprise:
While sitting solo with a cup of coffee at Toast Bakery in West Hollywood on Friday, a group of young women happened to catch his eye.
According to an E! News source, the actor asked the two brunettes and one blonde, "Is it OK if I join you?"
Pulling up a chair, the Entourage star immediately turned on the charm while talking to the aspiring starlets about breaking into the biz…