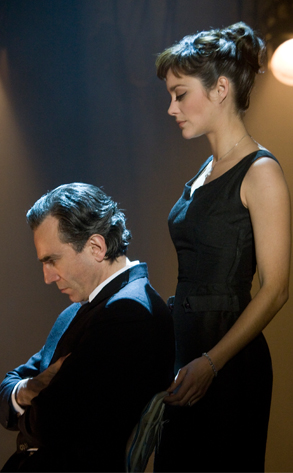 The Weinstein Company
There's nothing like a little singing, dancing and Nazi-hunting to get critics in the mood for awards season.
The star-studded musical bonanaza Nine and Quentin Tarantino's WWII-era epic Inglourious Basterds received a record-setting 10 nominations apiece for the 15th Annual Critics' Choice Awards, including a Best Picture nod for both.
Inglourious Basterds also clocked up nominations for Best Director and Best Original Screenplay for Tarantino, Best Supporting Actor for Christoph Waltz, Best Ensemble (which means the chances of a Brangelina sighting just got exponentially better) and Best Action Movie, among others.
Nine, meanwhile, is also up for Best Ensemble, along with Best Supporting Actress for Marion Cotillard (the only singled-out acting award for the crew) and Best Song.
James Cameron's Avatar, Up in the Air and The Hurt Locker each tallied eight nominations.
And the rest of the categories aren't without their big names, as George Clooney, Sandra Bullock, Meryl Streep, Gabourey Sidibe, Matt Damon, Woody Harrelson, Morgan Freeman, Mo'Nique, Julianne Moore, Clint Eastwood, Paul McCartney, Michael Jackson and a certain Enterprise crew all racked up nominations.