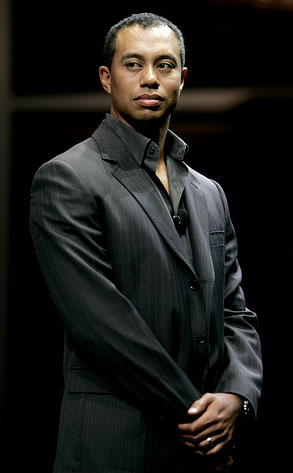 Chris Weeks/Getty Images
Sorry, ladies. Those of you who haven't been treated to Tiger Woods in the buff won't be getting a peek anytime soon. At least from the folks who brought us a nearly naked Levi Johnston.
"Playgirl has decided to turn down the alleged Tiger Woods nude photos, reportedly taken by camera phone by Woods himself," Daniel Nardicio, director of marketing for Playgirl.com, tells People. "This is a prime example of the direction Playgirl does not want to take. I prefer subjects who are willing."
Speaking of unwilling, alleged Woods mistress No. 1 Rachel Uchitel ain't going to share, either.