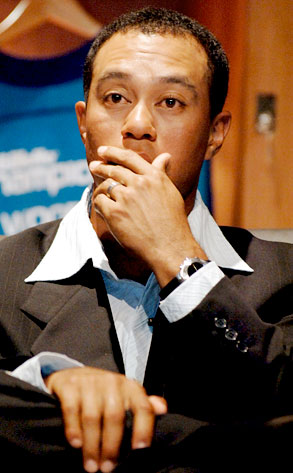 REUTERS/Ashraf Mohammed
Nike might be A-OK with the fallen-from-grace golfer, but several other Tiger Woods sponsors are making the choice to distance themselves from the media frenzy that inevitably follows.
After Woods' Friday announcement that he'd be taking an "indefinite" departure from the sport that made him one of the greatest athletes of our time, both Gillette and AT&T have decided to reevaluate their relationships with the embattled star.
Not unlike his sponsors Tag Heuer, Proctor & Gamble maintains that their decision to phase Wood's out of their advertising has little to do with details surrounding his personal life, stating: "As Tiger takes a break from the public eye, we will support his desire for privacy by limiting his role in our marketing programs."
However, AT&T was less forthcoming with their plans to back Woods in the future.