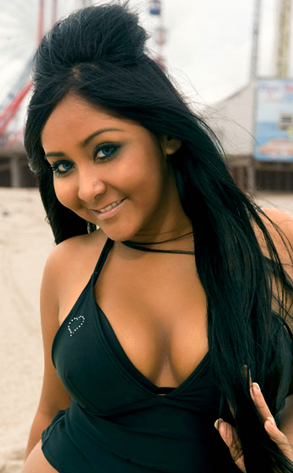 MTV/ Scott Gries/Picture Group
Jersey Shore has only been on the air for two weeks, but there's almost as much drama off screen as there is on.
First, a couple of advertisers pulled their ads after some Italian-American groups blasted the show, about a group of twentysomethings sharing a summer house in Seaside Heights, NJ, as promoting negative Italian stereotypes.
And now, I can exclusively report, that MTV has decided to pull footage from next week's episode showing housemate Nicole "Snooki" Polizzi, 21, being closed-fist clocked in the face by a man during an altercation at a local bar...