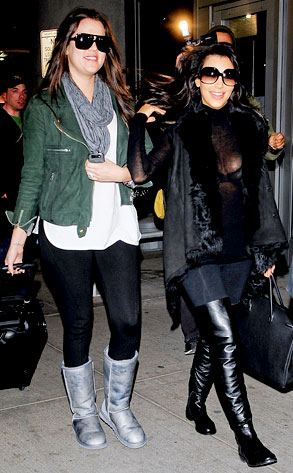 Ray Tamarra/Getty Images
"Somebody's hard-on doesn't go down for three days. A hospital is involved."
—Kim and Khloe Kardashian, telling us rather loose-lipped secrets to their new season, which starts next week, can't wait!
The K-girls, all in spiked heels and tight everything, were practically oozing with real Rachel Uchitel-style sexual tension as they dropped hints at their notorious fam's naughty doings.
Hmmm. Wonder, who the poor boy involved could be? Bruce? Lamar? I mean, that honeymoon of Khloé's is still going on, right?