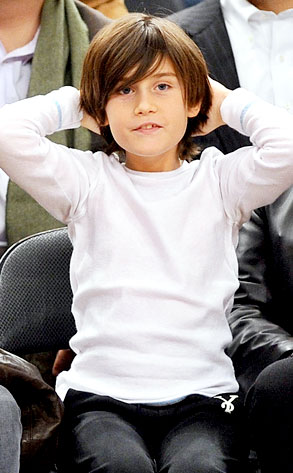 James Devaney/Getty Images
It's a boy!
All right, so we actually knew this kid was a guy from the get-go, but his formerly long curly locks often had us confused—and maybe even jealous? The boy did have a good head of hair.
But you had to wonder, was his superstar mom secretly disappointed she didn't have a girl? (Hello, Toddlers & Tiaras!) Or did he have a really stubborn streak when it came to barber visits?
So we can't tell you how happy we were to see him out at a New York Knicks game recently with this adorable 'n' appropriate cut.
Think you know who got a trim?