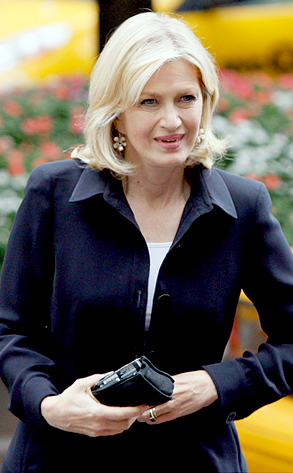 AP Photo/Kathy Willens
Diane Sawyer has left the building. Or at least, moved to a different studio within it.
The veteran newswoman signed off from her duties as coanchor of Good Morning America this morning, bringing an emotional end to her 10-year tenure on the ABC chatfest.
"For one more time, good morning, America," she said at the start of the show. "I'm going to take the advice of that immortal philosopher Dr. Seuss, who said, 'Don't cry because it happened, smile because it happened.'
"And this morning I am beaming at all of you. My heart is smiling and the privilege of sharing my mornings with all of you has been more than I can say."
Before things got too emotional, however, they got funny. Thanks to some farewell tidings from David Letterman, Jimmy Kimmel, Jimmy Fallon, Stephen Colbert, Craig Ferguson, Dr. Mehmet Oz and Emeril Lagasse.