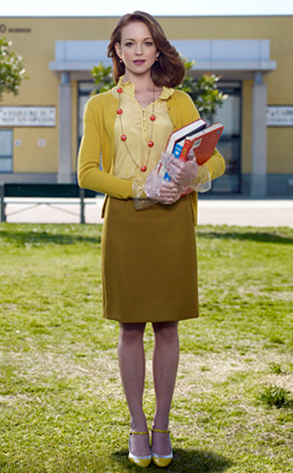 Patrick Ecclesine/FOX
You thought all that news about Idina Menzel maybe guest starring and Finn playing basketball was all the Glee you'd get for a while.
Pshaw! You were wrong.
We made sure to check out Jayma Mays' performance of "Let It Snow" at a special event for Dunkin' Donuts in New York City. After she did the robot while singing a holiday tune—she really is the cutest thing ever—we made sure to ask a few pressing questions.
She had a few choice words for Emma's future, as well as the potential for more chances to sing (or rap or yodel...).