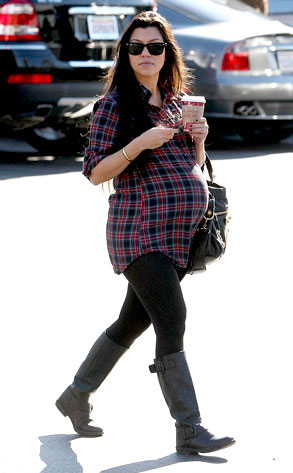 Nathanael Jones/ Sam Sharma, PacificCoastNews.com
If you haven't already entered Kourtney Kardashian's baby pool, you may want to as the following info could increase your chances of winning.
During an appearance on Ryan Seacrest's radio show Thursday morning, sisters Kim and Khloé [pictured below] revealed that Kourt's baby boy could be making his arrival "any minute."
Which might explain this photo from yesterday of the mother-to-be running what could very well be some final errands before she delivers.
Speaking of the E! star becoming a mom, Kim and Khloé also told Ryan they never thought they would see the day when Kourtney would be taking care of a rugrat...