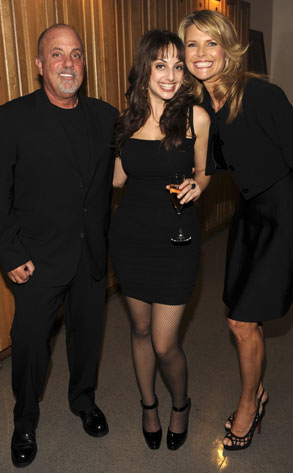 Kevin Mazur/WireImage.com
Alexa Ray Joel's long-divorced mom and dad, Christie Brinkley and Billy Joel, are teaming up for a heavy-duty round of defense.
Shortly after the 23-year-old musician was rushed to the hospital for an apparent suicide attempt, the New York Post ran a story about a recent family vacation gone awry. Needless to say, that family was less than thrilled.
"Every parent can imagine the pain and anguish we face as parents of a daughter who is working to recover from the dangerous actions she took while suffering a devastating heartbreak," Billy, 60, and Christie, 55, said in a joint statement issued this morning. "As much as we hate dignifying tabloid stories with a response, we feel we must set the record straight to protect our family."
Then they rip into the newspaper.