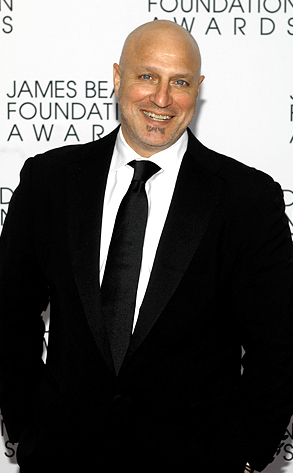 Joe Corrigan/Getty Images
Everyone knows one will sizzle while two simmer on tonight's Top Chef finale, but what does judge Tom Colicchio think of Kevin Gillespie and Bryan and Michael Voltaggio?
We caught up with the kitchen king as he prepared to cook intimate event at Craftsteak in NYC for American Express cardmembers, complete with wine pairings and a performance by John Legend (yeah, drool!).
And, while he still wouldn't tell us who would take the big prize, he did give us a taste of which of the brothers he thinks is superior and why Kevin has been so successful…