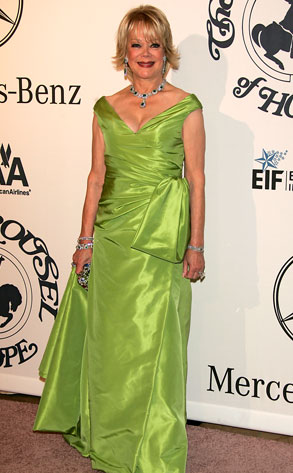 Lisa O'Connor / Zuma Press
Candy Spelling is a major survivor in this town. She knows how to last, I think we can all agree on that much.
It's not like she's shriveled away after much-talked about battles with daughter Tori (now over, according to my supersvelte colleague Marc Malkin). As if!
Instead, one of the many ways Ms. S is keeping herself out there is with her new TV gig here on E!, which starts Monday. It's all about how Candy and other benevolent folks are doling out their own loot to those they deem most in need. Noble, fab idea, love it. Can't wait!
But I told Candy about another idea for those who might benefit from her largesse. Find out what she said: