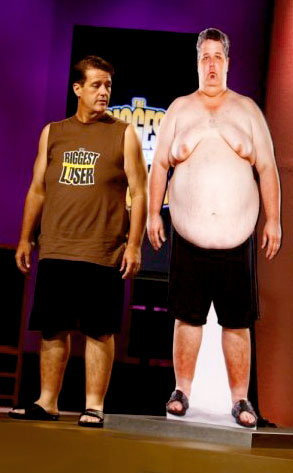 NBC Photo: Trae Patton
After losing 239 pounds during his stint on NBC's The Biggest Loser, season-eight winner Danny Cahill is headed home to Broken Arrow, Okla., to restart his family life, and there are some big changes in the works for the Cahills this holiday season.
Among other things, says Danny, "Whenever Christmastime comes, my wife would have to get on the ladder to put the Christmas lights on the house, because they don't make a ladder that handles 450 pounds. This year, I'm putting the lights up!" (Awww.)
What else has changed in Danny's world? Well, Mr. and Mrs. Cahill are apparently doing a home version of The Biggest Loser: Couple's Edition...