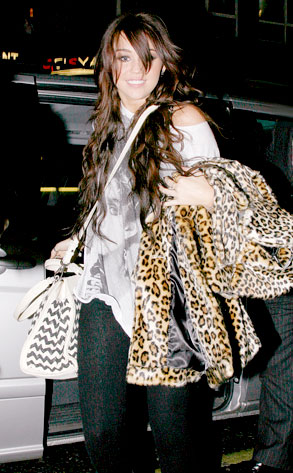 INFphoto.com
Christmas must have come early this year, because there are finally reports of Miley Cyrus out clubbing in London. Yay!
Miles hit up the über-exclusive Groucho Club, a place also known to be the second home to tame gals like Kate Moss, Sienna Miller and Lily Allen.
The Daily Mail dishes that the 17-year-old superstar was supposedly only dining at the party-hardy venue because the club "does not condone underage drinking."
Interesting...