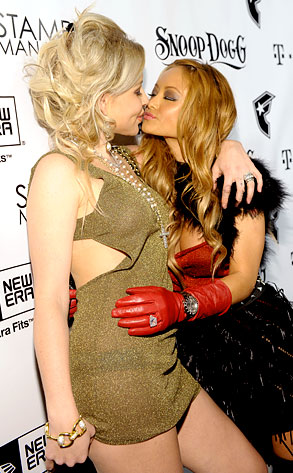 Michael Buckner/Getty Images
Looks like Tila Tequila found the perfect Band-Aid for her recent boyfriend dramas.
And we mean that literally.
The reality star/Internet icon has taken another shot at love with Johnson & Johnson heiress Casey Johnson, and this time she's playing for keeps. The pair announced their engagement to the world on the Internet today.
"Tonight, my beautiful girlfriend has just asked me to marry her and check out this rock," a lingerie-clad Tila declared in a UStream video with her now-fiancée. "Bam! That is a 17-carat diamond ring from my baby."
Of course, this is Tila Tequila, after all, and Casey was recently arrested under suspicion of grand theft—claims she denies—so we had to make a few calls to ensure they weren't pranking pals or something.