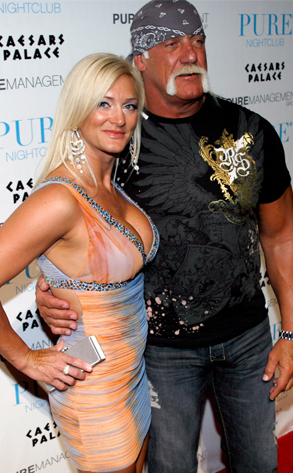 Jacob Andrzejczak/Getty Images
Hulk Hogan is looking on the bright side again. And by bright, we mean bright and shiny.
E! News has confirmed that the 56-year-old wrestler is indeed engaged to his girlfriend of nearly two years, Jennifer McDaniel.
"Yes, they are engaged," the star's rep, Darren Prince, says. "Jennifer showed my wife her big, gorgeous ring while we were in Brisbane, Australia, last week at Hulk's wrestling match. They are two incredible people—we are so, so happy for them."
In case you forgot (as if), Hulk married Linda Bollea in 1983 and they filed for divorce in 2007. Proceedings nearly resembled what goes down in the wrestling ring, but finally concluded earlier this year.
—Reporting by Maureen Heaton