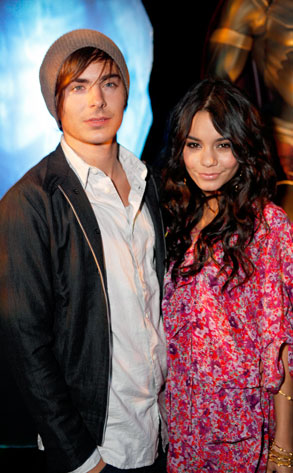 Jeff Vespa/Getty Images
Although Zac Efron has been hitting the Hollywood scene solo lately, he and Vanessa Hudgens are still very much on.
Here's the proof: Zac went to visit Vanessa in Vancouver this weekend, where the Disney duo hosted a dinner party together. How very grown-up!
V called Joe Fortes' Seafood and Chop House herself to make reservations for 16 people. "It was a party for her Sucker Punch castmates and her makeup artists," a source tells E! News of the occasion.
Jena Malone and Carla Gugino were among the guests who dined on family-style seafood platters.
But let's get to the details you really care about. How were Zac and Vanessa interacting?