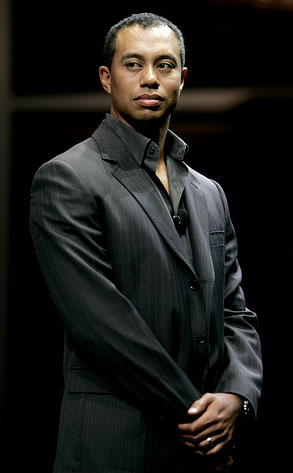 Chris Weeks/Getty Images
Why do people as famous as Tiger Woods think they can get away with cheating? Let's face it: If you're that famous and you have an affair with so many women, someone's talking eventually!
—L.M. McAvoy, via Facebook
Unless there's hush money involved.
Given the growing number of women on Tiger Woods' scorecard, and the increasingly tall pile of reports involving obscenely high possible payoffs to them, the real question isn't a why...it's a how.
After all, if there's one disappointing lesson the Letterman case has taught us, it's that you can't just walk up to a star and tell him to give you money to shut up. That's extortion, and it's illegal, and the law is mean.
According to people who have actually dealt with celebrity affairs and their clampdowns, the shutting up process betweens stars and their trysts is a lot more complex then you might think...