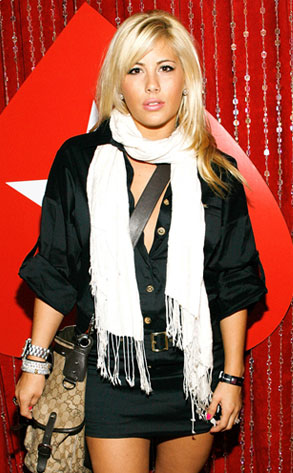 Michael Bezjian/Getty Images
Leave it to Shayne Lamas to do what she needs to do.
Two days ahead of her scheduled court appearance, the E! star pleaded Monday to a lesser charge of "wet reckless" in connection with last month's DUI bust, L.A. City Attorney's Office spokesman Frank Mateljan tells E! News.
Lamas was sentenced to three years' probation and ordered to undergo alcohol education and complete the L.A. County Morgue program. (Alumni include Khloe Kardashian and Lindsay Lohan.)
The 24-year-old former Bachelor babe was also fined $300.
After being pulled over in Venice, Calif., on Nov. 15, Lamas admitted to displaying a "lack of judgment" for hitting the road after consuming one drink and publicly apologized to her fans.
(FYI: "Wet reckless" can be substituted for driving under the influence when there's a non-injury incident, though insurance companies treat it the same, and it counts as a DUI on a person's record if he/she is convicted of another DUI within 10 years.)