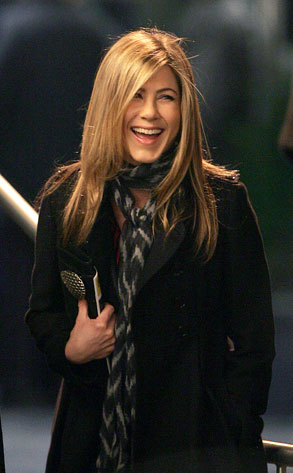 Ramey Photo
'Tis the season...for partying! And Jennifer Aniston is getting into the holiday spirit.
The actress hosted a party at her Beverly Hills house Sunday, where Courteney Cox, Laura Dern, her hairstylist and her yoga instructor were among invited guests.
"Jen loves Christmas, and her house was festively decorated with a huge tree, twinkling Christmas lights and fragrant flower arrangements," one guest breathlessly tells People.
Jen even picked out her very own tree—a Noble Fir—earlier this week, the mag found it significant to mention.
John Mayer wasn't on the guest list, but he's being festive as well...