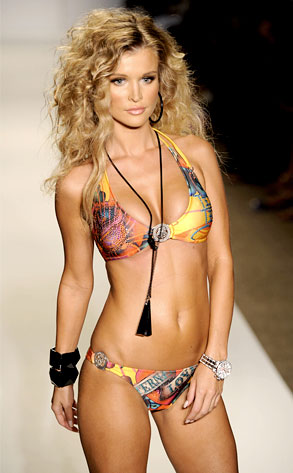 Arun Nevader/Getty Images
You'd think Joanna Krupa and her fiancé, businessman Romain Zago, would have jumped right into bed when she was voted off of Dancing With the Stars.
You see, it wasn't long ago that the Playboy model admitted to us that DWTS had killed their sex life. "I have no time for anything except rehearsals," she told us back in late October. "When I get home from rehearsals, I don't want to be bothered. Cuddling is enough for me.
How are things now? Well, not too good…