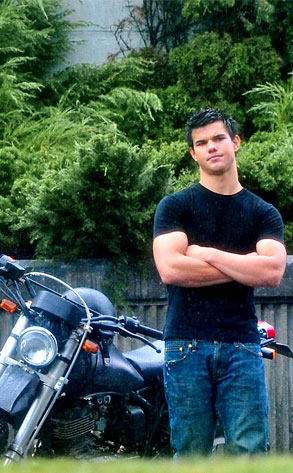 INFphoto.com
Hey, he's already got the body for it.
When the sun has set on The Twilight Saga, Taylor Lautner is going to head up Paramount's possible franchising-starting action flick Max Steel, based on the toys and animated TV series featuring an extreme-sports enthusiast who gets the jump on some bad guys and suffers an accident that leaves him a nanoprobe-ridden crime-fighting machine, E! News has confirmed.
Max's CGI-requiring capabilities include super strength (obviously) and the ability to alter his appearance or turn invisible.
That's about all we know right now. The casting coup was first reported by Nikki Finke's Deadline Hollywood.
And so it turns out Taylor's not going to quit working out anytime soon. How disappointing.