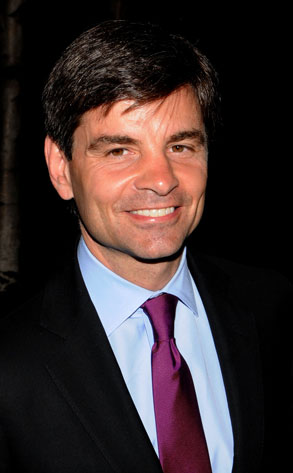 George Napolitano/Getty Images
George Stephanopoulos may finally get to start sleeping in on Sundays.
ABC's chief Washington correspondent is in talks to fill Diane Sawyer's soon-to-be empty anchor chair on Good Morning America, according to the Los Angeles Times.
A former adviser in the Clinton White House, the eternally boyish-looking Stephanopoulos—the model for Michael J. Fox's character in The American President—is no worse for wear after hosting ABC's Sunday-morning political talkie This Week for the past seven years.
There's no word yet on when, or if, the 48-year-old Stephanopoulos would stop hosting This Week if he takes the GMA job.
GMA news anchor Chris Cuomo has also been said to be in the running for the post, but an ABC spokesman said the network is working within a timetable "established three months ago" and will not be making any announcements until the process is complete.
Diane Sawyer is leaving GMA next week and will take over anchor duties on ABC's World News on Dec. 21 after Charles Gibson signs off.