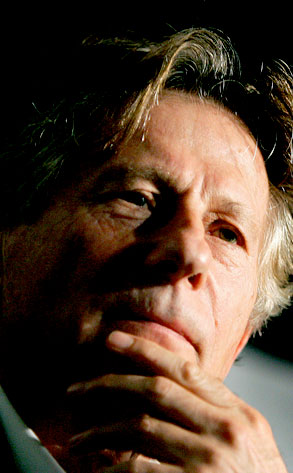 Alessandra Benedetti / Getty Images
Being confined to a luxury chalet nestled in the Alps with your loved ones may not be everyone's idea of a brutal punishment, but it's apparently a fate worse than incarceration for Swiss authorities.
After two months in a Swiss jail and two days holed up in an undisclosed location, Roman Polanski today was escorted via police convoy to his Gstaad home, where he will begin serving house arrest for his 32-year-old still pending sex case.
"Roman Polanski was today released from custody pending extradition and transferred to Gstaad, where he is under house arrest at his chalet," the Swiss Justice Ministry said in a statement. "Polanski has undertaken not to leave his house and property at any time."
Shouldn't be too much of a struggle. His wife, French actress Emmanuelle Seigner, and their two children, 16-year-old Morgane and 9-year-old Elvis, were all waiting for Polanski at the home and will ostensibly reside there for the duration of his house arrest.
Which could be lengthy.
While the ankle bracelet-sporting 76-year-old paid $4.5 million in bail for the cushy confinement, Switzerland has not yet decided on whether or not to extradite him to the U.S., where he still faces outstanding charges from having sex with a 13-year-old girl back in 1977.