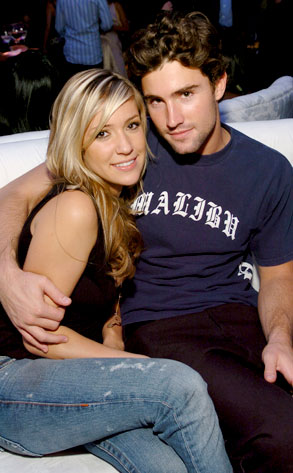 John Sciulli/Getty Images
• The Hills: More Kristin Cavallari, Brody Jenner, Whitney Port and Roxy Olin are coming to a TV near you, as MTV has renewed The Hills for season six and The City for season two. Are you still fascinated by the trainwreck, or are you sick of playing MTV's manipulative reindeer games? And do you think popular interest in Kristin Cav can really sustain a whole other season of The Hills?
• Glee: Taye Diggs encourages speculation that his wife, Wicked alum Idina Menzel, might be the perfect fit to play Rachel Berry's (Lea Michele) bio-mom on Glee.
• More Horrible! Joss Whedon confirms that a Dr. Horrible sequel (or perhaps prequel?) is his next project after Dollhouse is done.
• Say It Ain't So, O! Wait, is Oprah Winfrey actually leaving us? According to Christina Norman, the head of Oprah's cable network OWN, our lady Winfrey is not planning to have a daily talk show on cable once her syndicated series ends in 2011. Sad face.
• Top Chef: Bravo has posted an extended Top Chef season finale sneak peek video! (Mike V. is a total jerk, but that crack about his brother is pretty funny!) Who's your Top Chef: Mike, Bryan or Kevin?
• Sons of Anarchy: FX officially renewed Sons of Anarchy for a third season, set to premiere in Sept. 2010. We're talking to Gemma Teller Katey Sagal tomorrow, so send your Q's to tvdiva@eonline.com!