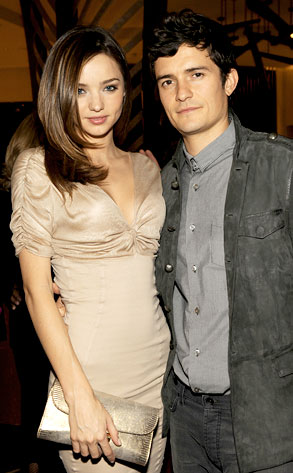 Courtesy of Denise Truscello
Believe it or not, Orlando Bloom did ditch his shirt in the middle of a public restaurant!
This sounds like another crazy rumor from the folks at Page Six, but a rep for the Palazzo's Lavo tells E! News this actually happened.
So why in the world was Orly topless at the dinner table, where he was dining with girlfriendMiranda Kerr, Rosario Dawson and others?